What are the UK Tax Rates for 2020?
Xero Accounting is a Cloud based system which helps to save you time by giving you to access a whole suite of tools to manage your Company finances – from invoices and expenses to payroll and revenue.
You can generate reports, analyse data, raise sales invoices and chase your outstanding invoices at the push of a button. Essentially, Xero Accounting, puts you in control of your business and reduces the time and money you spend on paperwork and processing.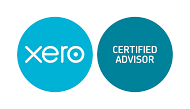 One big benefit of Xero Accounting is that it helps you to understand your costs and get better management information to tighten up your financial controls.
A second benefit is that you can see your revenue at any point in time – you don't need to wait for your Accountant or Finance Manager to update files at the end of the month (or worse, at the end of the year).
Thirdly, you are more likely to get paid on time with a "pay now button" facility to encourage instant payment along with Direct Debits and Credit Card payments. Now we all know that late payments is THE BIGGEST cashflow problem that small businesses has so this is a real game-changer.
Fourthly, you can generate reports whenever you want at the simple click of a button. No more guessing your income, turnover or profit.
A fifth benefit is that you can give permission to other people in your business to access data when they need to – great for managing budgets. And you can also restrict who has access.
And number six on the list – You can use Xero Accounting software on a whole range of devices where there is an internet connection, meaning that you can stay connected to your data and your Accountant wherever you are in the world. Great for keeping in touch with your business whilst travelling or sunning yourself on an exotic beach!
Why not try a free demo of Xero and let us know what you think?
You've been reading;
How Xero Accounting Saves You Time
We are Xero Accountants, we specialise in Xero from set up to bookkeeping, reports and forecasting, and we run tailored Xero Training and Courses. For more information, to have a chat or book your training session just get in touch.