Branding Business for Female Founders
Jess left her toxic work environment and started a Branding business for female founders which is now booming!
I recently talked with Jess Audsley of Rock Social to hear more about what she did, why did it, and how she's expanding and growing her business.
If you need inspiration – read this!
If you want some "gold" on how to grow your business – watch the video.
You can read Jess' inspiring story below and watch our Instagram chat here.
---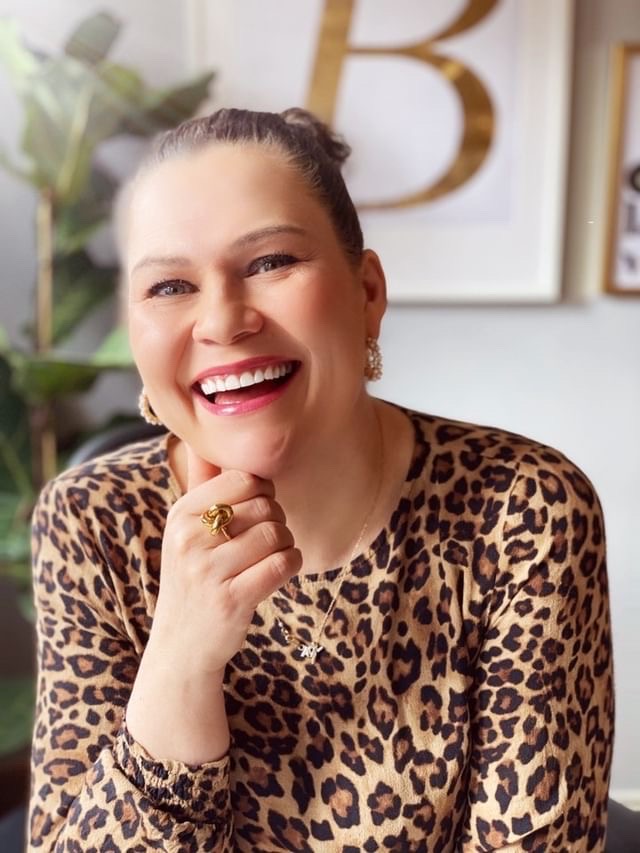 I started my business later in life. For me it was a late awakening. Early on, I was happy in my career when I had a really fantastic career in PR for the TV and film industry.
I'm originally Swedish and I have lived and worked in London for 10 years.
I had my first child 2009 and we made the decision to moveback to Sweden. Those were the worst and best years of my life because I found myself in a very toxic working situation. I had twin girls during that period too and so I stayed for 6 years and to some extent accepted that bad situation because I had created a mindset which was like a prison.
I felt that I had to stay because I had small children and didn't want to commute. I didn't think that I could leave. I couldn't find another job on the career path that I wanted, and I couldn't ask for reference from my manager because he was the one who was treating me badly. It was bad for a very long time.
I used to sit in my car and cry every day because it was so awful.
Then I had my twin girls, and it was like a big penny dropped for me. I realised these girls would go out in the world and there was a possibility that they would be treated the way that I'd been treated. I realised that I had to be the role model for them and show them that if something isn't working for you then you have to change it.
I remember that moment, sat in a fancy Boardroom, when the penny dropped, and I thought that's it. I'm not doing this anymore – and I resigned. That was the last time I accepted someone marginalizing me, talking down to me and ignoring my competence.
My drive and ambition come from that. My first-year goal was just to create a job for myself and it went really, really well and that has given me the drive to diversify, create new revenue streams and build a business rather than just being a consultant by the hour.
I do have strong drive and ambition because, at the end of the day, it's up to you to make things happen. Getting a no or stumbling in business is part and parcel of business and the human experience, so I would say, accept that and say that failure is actually something to if not celebrate, then appreciate. Ask yourself; What can I learn? What can I gain from this? – I would say the greatest asset I have in my business is my mindset. My mindset is about moving away from things that aren't serving me and listening more to my gut.
"It's not what happens to you, it's how you manage it. That's what matters".
---
How important has your network been in your Branding business success?
Incredibly important! Network is everything because it's how you build your business, how you build your mindset, how you expand and how you grow.
I needed a strong female network where I felt safe because I'd been in so many Boardrooms with white middle aged men telling me to be quiet or that my opinions didn't matter even though I had over 20 years' experience. I wanted to be in a supportive female environment with people who appreciate my expertise. I have found clients there, business partners, a coach and friends.
Networking, for me, is about growing a group of people who are on the same journey as you but are at different stages – some will be behind, and others will be in front of you. They'll commiserate with you but also support your wins. You need people behind you to push you along. I've pushed my business so much further than I would ever have done if I was on my own.
I know that's where the real growth happens and if you have people cheering you on and who have been there and done it, you can grow too.
It's about having a group of people who give you inspiration and help build your confidence.
My network has helped me step outside of my comfort zone. For example, I got a call from Google a few months back asking if I wanted to be their social media expert for Sweden which was amazing. They are on a mission to reach 21,000 business owners this year and so far, I've talked to 3 groups of around 500 people, and it's been amazing. The way we do business is about that human connection and placing your trust in somebody.
Do you have top tips to help others?
Yes!
My first is that your network is so important for growth. It's about having a group of people who support you to put yourself out there, to build new relationships, to find your clients, to learn and share and to push yourself.
Secondly, raise your prices! Did you know that self-employed men in the US make 28% more than self-employed women? We could debate "why" all day, but the reality is that female founders need to increase their prices. Believe in yourself, set your pricing for the value that you are providing. Sit with the uncomfortable of charging what you're worth (and a little bit more).
And thirdly, social media is a huge factor in our society today but to be successful, it has to work with a strategy, with intention, with goals and with a plan. Then it will serve your business. And Consistency – it really is the key to success in so many ways.
Your social media strategy should align to your business strategy so that it's building your audience not just a fan base.
People have said to me that they want 10,000 followers on Instagram – and my first question is Why? And then I ask, "wouldn't you rather have 2000 followers who buy from you, who you can add value to, and who will champion you?"
I was reading about Steven Bartlett who is the 28-year-old ex-CEO of Social Chain in Manchester talking about his own social media growth. He has 1m followers on Instagram, which is amazing, but he said it took him 800 posts to get to 10,000 followers and then it doubled and doubled from there.
I want people to remember it takes time and, as he says, the key is consistency – he had a plan, and he was consistent about how he implemented it. And he had something of value to share!
Of course, this goes back to what is your business vision and purpose, your strategy and how are you tying your social media and brand into all of that.
If you'd like to connect with Jess, you can find her here:
Instagram: @Rocksocial_
Website: www.rock-social.com
Be sure to sign up to her newsletter to get access to a new eBook – "Create an Instagram strategy in 3 step" Jess will also be running free webinars to bring the ebook to life so keep an eye out for those soon.
And as if all of that wasn't enough, Jess is about to launch a new podcast soon – Unprecedented womxn – with a number of amazing women with interesting and wholly individual business stories to share.
---
Want more?
Weekly Business News & Chat – The Zone
Sign up to have golden nuggets of business to help you on your growth journey delivered to your inbox every Friday morning.
Sign up here
Follow us to stay in touch:
We share TONS of business advice through our social media – come and say hi!